August, 17th |
1:30 PM – 2:15 PM
Sales & Prospecting Track
From the Kitchen Table to Top of the Table
Richard M. Demko II, LUTCF, LACP, RICP
Director of Insurance, Centric Wealth, NAIFA 100% Agency

Loyal Member Since: 2015
Lessons learned and best practices from the Top of the Table and how one producer went from taking $50 apps to having opportunities in the millions during a pandemic. This session will help producers identify new opportunities, how to modify prospecting behaviors and to create an environment that helps clients buy.

August, 18th | 1:30 PM – 2:15 PM
Sales & Prospecting Track
It's All About the Lives
Gib Surles, CLU, ChFC, CFP, AEP, MSFS
Life Insurance Sales

Loyal Member Since: 1986
When was the last time you considered your "why"? A successful financial practice starts with an audacious goal that stems from a deep sense of mission. Gib Surles has grown The Forrest Group, L.L.C., an estate management firm in Houston, Texas to almost unimaginable heights. His secret, "It's All About the Lives". Gib will show you how to connect with your sense of mission to prime your practice for success. Combining ancient wisdom with his Always principles Gib will reveal his activity plan and show you the magic behind 12, 8, 4.

August, 19th | 1:30 PM – 2:15 PM
Sales & Prospecting Track
Turning Your Top 20 Clients into Raving Fans and Top Line Referral Sources
Stephen N. Mathieu, CLU ChFC RHU
President, Legacy Financial Solutions, Inc.
Not getting enough referrals? Is your business where you want it to be? In this session, Stephen Mathieu will open your eyes to the simplicity of getting referrals with proven, time-tested strategies that you can implement in your business today. Learn some tips and techniques that have been mastered by many members, allowing them to rise from mediocrity to becoming an elite producer in the Insurance and Financial Services industry.

August, 17th |
1:30 PM – 2:15 PM
Practice Management Track
Investing in Your Future: Building a Meaningful, Sustainable, & Rewarding Practice
Shannon R. Berry, CFP, CLU
2VP, Practice Management & Development, Ameritas

Loyal Member Since: 2021
Start building the future of your practice today by understanding the factors that impact the value and sustainability of a financial services business. In this session we will discuss how transforming your firm into a comprehensive planning practice will not only help with retention of your clients and your team, but how the resulting multiple recurring revenue streams enhance the future value of your business. Learn how to assess contracts and product partners, calculate present value of compensation streams, and make the best choices today for your clients, your practice, and your team.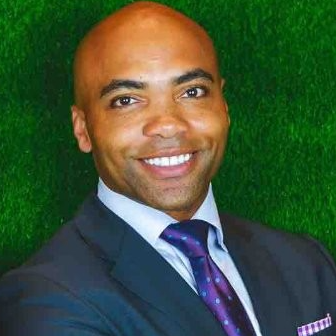 August, 18th | 1:30 PM – 2:15 PM
Practice Management Track
Elevating your Impact: Transitioning your Practice to Fee-Based Financial Planning
Delvin Joyce, CLU, ChFC, RICP
Financial Planner , Prosperity Wealth Group, LLC, (Prudential)

Loyal Member Since: 2010
Have you ever considered the move to fee-based planning? Perhaps you are actively considering this right now. Join Delvin Joyce as he shares his commission to fee-based journey and provides you with practical considerations to weigh in advance.

August, 19th | 1:30 PM – 2:15 PM
Practice Management Track
The Unintentional Benefits of Giving
David Blake
President, InsMed Insurance Agency, Inc.
Finding ways to help people and communities in need and focusing on developing your practice doesn't need to be mutually exclusive. In this session, you'll gain insights on how to develop relationships with charities that can deepen your engagement with your clients, increase your social media visibility, and expand your centers of influence all while benefiting the people and communities you serve. Discover how David has built events to achieve these goals, gain insights on how to identify and approach a charitable organization and learn how to build an effective and meaningful experience for your clients and peers.
August, 17th |
1:30 PM – 2:15 PM
Technology Panel
Moderator: John D. Richardson
Panelists: Luke Acree, Ken Leibow, Angela Silbernagel & Faisa Stafford

JOHN D. RICHARDSON, RICP, LACP
Financial Planner and Partner, Boundbrook Advisors
Loyal Member Since 2003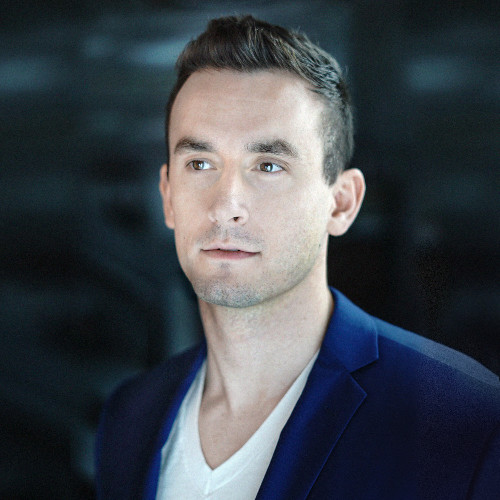 LUKE ACREE
CEO, Reminder Media

KEN LEIBOW
CEO, InsurTech Express

Angela Silbernagel
Director of Mission Expansion, Real Wealth Marketing

Faisa Stafford, LUTCF
President and CEO, Life Happens
Loyal Member since: 2019
The digital world continues to become more complex, and more powerful. The business implications for emerging technology are staggering and you don't want to be left out. But which of the latest technologies are the key to exponential growth and which are just noisy toys? Join NAIFA's expert technology panelists as they help you identify the technology that you must utilize in your 21st-century financial practice. Our panelists' core competencies include digital marketing, social media, and emerging technology. Each has grown highly successful businesses in support of advisors like you.

August, 18th | 1:30 PM – 2:15 PM
Technology Track
Using Tech to Create a Frictionless Client Experience
Julianne Hertel, CLTC
Financial Advisor and Founder, Dream Big Wealth Strategies, LLC, (New York Life)

Loyal Member Since: 2009
Frictionless, an interesting term that is difficult to define. However, the concept is simple and if you want to increase the efficiency of your business operations to save time, resources, and headaches you will not want to miss Julianne Hertel's "Using Tech to Create a Frictionless Client Experience". You will be introduced to must-have apps that drive efficiency within your office including Slack, Trello, and Efile Cabinet. In addition, Julianne's client-facing tech will help you drive efficiencies in client communication and marketing tech will put new clients in your virtual door.

August, 19th | 1:30 PM – 2:15 PM
Technology Track
Use IT or Lose IT
Rodney Mogen, DBA, DFP, MA, ME, MFS, RFS, CRPC, AAMS, LACP, CLTC, CCS, CEP
Brokerage Director, Solve ur Puzzles, (MassMutual)

Loyal Member Since: 2011
Join Rodney Mogen as he shows you how technology, systems, and processes can help you improve your practice value, client acquisition, client retention, and also staff performance. Rodney will discuss specific apps, tools, systems and processes you will be able to implement to market/branding, client acquisition, service, and practice management.

August, 17th |
1:30 PM – 2:15 PM
Advanced Practice Track
Are Variable Annuities a Better Choice?
Roger Hubley, CLU, ChFC, CFP, MSFS, MSM
CEO, NetWorth Asset Management, Inc

Loyal Member Since: 1971
This presentation is intended to provide critical information that can be used to build confidence in marketing variable annuities. There are comparisons of the performance of mutual funds to variable annuities as well as advantages that variable annuities have over other accumulation alternatives. Attendees will be well prepared to answer any issues brought forth by variable annuity critics. Annuity purchasers will also appreciate knowing about the advantages of investing in variable annuities.


August, 18th | 1:30 PM – 2:15 PM
Advanced Practice Track
Basic Introduction to Cryptocurrency and Tax Implications
Yael Lazar, Esq., JD
Owner, Law Offices of Yael N. Lazar, P.C.
This presentation will focus on a basic introduction to cryptocurrency and blockchain technology. We will also discuss the tax implications and how to stay compliant with the IRS in reporting cryptocurrency transactions as well as some cryptocurrency investing options available for retirement accounts.

August, 19th | 1:30 PM – 2:15 PM
Advanced Practice Track
Modern Trust Law: Powerful Planning Tools in Uncertain Times
David Warren, JD
Co-Founder and Chairman of the Board, Bridgeford Trust Company
In this session, we will consider powerful modern trust law planning tools, only available in a handful of states, that offer compelling planning options in the areas of state and federal taxation, asset protection, and privacy while delivering more direction and control to settlors of trusts and their advisors through the use of directed trusts and trust protectors. "Top Tier" trust jurisdictions will also be considered and objectively compared in the context of selecting the best U.S. trust jurisdiction in the planning process.