Nominees for NAIFA Secretary and Trustee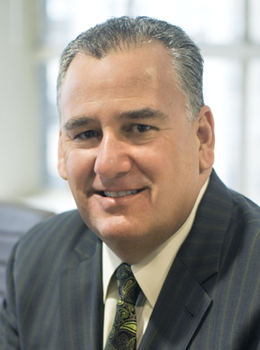 Lawrence Holzberg, LUTCF
Secretary
Larry Joined Wealth Advisory Group with over 25 Years of experience in the life insurance sales, team management and brokerage marketplace. His role at Wealth Advisory Group allows him to work in all three areas. He contributes to career growth and development as well as leading the brokerage operations.
Larry spent 14 years as a Principal of Rampart America. Directly following, Larry headed up the expansion of brokerage operations of American Business. He currently serves as a Trustee of the National Association of Insurance & Financial Advisors (NAIFA) as well as Immediate Past President of NAIFA-NYS. He is also an active member of GAMA International.
Throughout his career Larry has qualified for numerous awards, including Guardian's Presidential Citation Award every year since he joined WAG. He is an avid golfer and sits on the Board of Directors of the Long Island Caddie Scholarship Fund. Larry resides with his wife, Joan and their two daughters, in Smithtown, NY.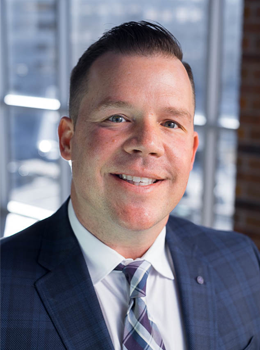 Mark Acre, LUTCF
Trustee
Mark Acre is president of OneSource Insurance Group. His practice specialties include Retirement Planning,
Auto and Home Owner's Insurance, business, life and health insurance, as well as Employee Benefits.
He is a LILI graduate and has served on the National APIC Committee. He is a current First Vice Chair of the National APIC Committee, past YAT Liaison to APIC, a past YAT Chair, was NAIFA-Missouri's Past President, and has participated in many Day on the Hill events.
As the membership chair for both his local and state associations over the years, Acre has been involved in many areas of NAIFA membership, including conducting several agency presentations. As part of the National YAT Committee, he has also ushered many non‐members into NAIFA's new Ambassador Program.
In 2005, Acre was the #19 Agent out of over 5,000 agents nationwide for the Torchmark Corporation. In 2011, he was the Judy Sorensen Memorial Award recipient from NAIFA Springfield, Missouri, and in 2014, was the NAIFA National YAT Leader of the Year
Acre is also active in his community, serving on the
Board of Directors of the Missouri State University Alumni Council and serving as National Chair of the Man Up and Go, a Non‐Profit Organization.
Believing that the absence of a challenge degrades a human being, Acre enjoys tackling many challenges. He recently summited Mt. Kilimanjaro in Tanzania to raise money for a non‐profit organization called Man Up and Go.
Acre enjoys walking his children through hobbies that they are passionate about.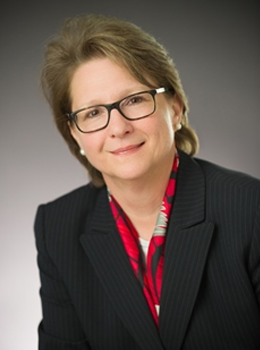 Connie Golleher, CLTC, LUTCF
Trustee
Connie Golleher is a member of the NAIFA Board of Trustees and founder and CEO of The Golleher Group. Her areas of expertise include multi-life insurance, disability income insurance, retirement solutions, executive benefits and life insurance.
Golleher is Past President of the NAIFA Greater Washington Foundation and Past President of NAIFA-Greater Washington. She has met with Washington D.C. government officials to discuss industry issues annually for more than 10 years and is an IFAPAC Contributor
Golleher has served as a YAT mentor, was an Advisor 20/20 participant, and is a recipient of the NAIFA Quality Award. She is also a member of the Women in Insurance and Financial Services.
She has been a member of the M Financial, a National Study Group for 10 years, a Mentor to young producers for M Financial firms nationally, and a facilitator at the Women in Insurance and Financial Services Breakfast Meeting.
Golleher is also a Past Board Chair of For Love of Children, a Board Member of the DC Police Foundation, a Committee Member of the Washington Area Women's Foundation, Committee Member of the American Red Cross' "In The Bag" Event, and served as Finance Chair of the ERUCC (Church).
Golleher has been published in numerous publications, including Managing Partner, Legal Management & ALA News, Kiplinger's Retirement, Employee Benefit Review and the Business Review.
Golleher enjoys supporting the nation's veterans and military families. As part of that support, she joins her mother and other Gold Star Wives every month to help with the advocacy of widows' benefits. She enjoys being in or on the water, horseback riding, playing with her poodles, and reading.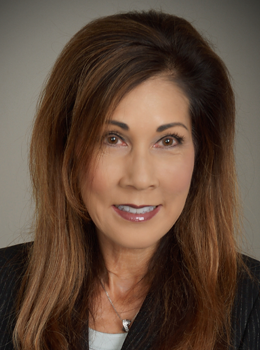 Win Havir, CPCU, CLF, LUTCF, CPCU, FSS, AIC
Trustee
Win Havir is the executive vice president of business development for Educators Insurance Resources Services, Inc. She represents The Horace Mann Companies. Her area of focus is coordinating school district and state insurance benefits for teachers and staff, while helping them prepare for a successful and rewarding retirement. Her practice specialties include auto, fire, life insurance, retirement and student loan solutions. She is a member of the Phi Kappa Phi Honor Society.
Havir is also a member of NAIFA's Diversity and Inclusion Task Force. She has also served as director, trustee and IFAPAC chair for NAIFA-Saint Paul. As an agency field executive for State Farm, she encouraged participation in NAIFA at the local, state and national levels and invited NAIFA to present at District Meetings.
Havir has assisted in recruiting multiple new members and has helped the Membership Committee on numerous occasions by making phone calls or visiting prospective members.
Havir is a LILI graduate and moderator, a YAT mentor, and a NAIFA Quality Award recipient. She is also the current president, a past president and charter member of the Greater Twin Cities Chapter of WIFS. She has been involved with the Girl Scouts and was a member of Job's Daughter Bethel 120. She was recognized with the Ambassador of the Year Award by the Whittier Area Chamber of Commerce.
Havir lives in Stillwater, Minnesota, with her husband, Gary, also an active NAIFA member. Havir's hobbies include running and traveling the world.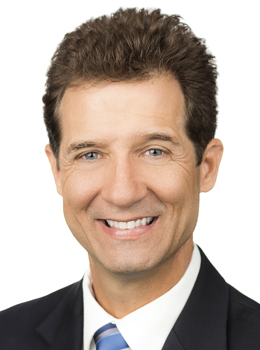 Steve Saladino, LUTCF
Trustee
Steve Saladino is a managing director with Principal Financial Group. His team provides holistic financial planning to families and to small to medium‐sized businesses.
Saladino is a member of the NAIFA Membership Coach/Committee and a NAIFA‐Florida National Committeeperson. He is also a NAIFA‐Florida Past President, President, President Elect and VP, and was a Board Member (2012‐2018). He is a Congressional Council member and has participated in numerous Congressional Day on the Hill events.
Saladino is NAIFA‐Florida Perennial Pinnacle Club qualifier (sponsored 5+ members minimum annually) and has made many presentations, including General Agency/Career Company presentations. He has served on various local, state and national membership committees since becoming a NAIFA member in 1991.
He is involved in many community organizations, including the Epilepsy Services Foundation and the NAIFA‐Tampa Golf for Kids.
He likes spending time outdoors with his family fishing, kayaking, camping, bicycling and running.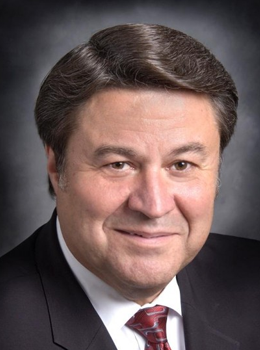 John Wheeler, Jr., CFP, CLU, ChFC, CRPC, LUTCF, LACP, Special Care Planner
Trustee
John Wheeler started his career in 1969. He is a Registered Securities Principal and Executive Vice President of Water Tower Financial Partners, LLC, Mass Mutual Chicago. His practice specialties are advanced business planning and estate planning, and personal comprehensive financial planning.
Wheeler is a current member of the NAIFA Board of Trustees and Past NAIFA-Illinois President. He is currently National Committeeman and was NAIFA Central Region APIC Co‐Chair for 2 years. He is currently serving as the NAIFA National Committee APIC Co‐Chair and is the Chair of the NAIFA-National Member Benefits Committee. He is a Congressional Council Member and has hosted or co-hosted numerous fundraisers for local and national candidates.
He has moderated LUTC classes more than 20 times, connected NAIFA with The College for Financial Planning, helped develop the new NAIFA LUTCF program, co‐authored the new NAIFA DOL Skill Builders Workshop and has presented it 3 times.
Wheeler has been a MetLife conference qualifier for numerous years and was Agency Sales Manager, Country Financial Hall of Fame 2002, Master Agent 1995‐1996, All American 25 years, All Star 24 years, and company record holder in numerous categories. He served on the Agency Advisory Council for 10 years and has received numerous industry awards. He has also qualified for the MDRT numerous times.
Wheeler is a founder of the Carol Stream Chamber of Commerce, where he served as President 8 times and served on the Board for 32 years. He received the "Illinois Reaches Out Award" in 1997 for community participation and was a recipient of the "Country Spirit Award" in 1998.
Wheeler has been a speaker at countless industry meetings and has been quoted in numerous financial magazines.