Breakout Sessions
Thursday, September 12

1:00 pm - 2:00 pm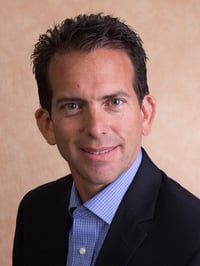 Advanced Practice Workshop: Split Dollar, Room Asia 1
Financial professionals have long struggled to find the appropriate strategies for business owners and their key employees. Recent tax and economic changes have further changed how split dollar concepts can be applied. Though not for beginners, this interactive session positions loan split dollar not only as progressive but in some cases a prerequisite for good financial guidance. Join this session and gain insight into the latest applications of this impactful strategy.
Andrew Rinn, Vice President-Advanced Markets & Practice Management + Development at Ameritas
As the Second Vice President of Advanced Markets at Ameritas, Andrew leads a group of credentialed individuals that specializes in placing estate, business and retirement planning cases. His own expertise includes wealth preservation, estate planning, business planning and executive benefits. He consults with insurance professionals and client's tax advisors when appropriate to facilitate sales opportunities.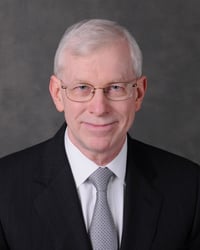 Kevin Cox, Advanced Sales Consultant for Lincoln Financial Distributors
Kevin W. Cox, CLU, ChFC, CFP, MSFS is an Advanced Sales Consultant for Lincoln Financial Distributors in Vienna, Virginia. Kevin's responsibilities include supporting the distribution of life insurance and annuities to the affluent and emerging affluent through financial planners. He has worked extensively for 40 years with professional advisors and their clients at the intersection of products and concepts. Kevin is past President of the Greater Washington DC Chapter of the Society of Financial Services Professionals.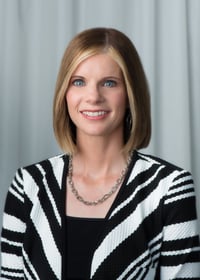 "Success Accelerators" Sponsored by the Young Advisors Team (YAT), Room Asia 4
Kathleen Owings, Principal and Financial Advisor at Westbilt Financial Group
Kathleen Owings will talk about lessons she learned from her time in the Army and how they helped with her career in financial services.
Kathleen began her career in the financial services industry with New England Financial in 2007. She is licensed in life and health insurance and maintains Series 6, 7, 63 and 65 securities registrations. Kathleen was selected by the Colorado Springs Business Journal as a Rising Star (known today as a 40 under 40 Rising Star) in 2009. She was appointed to serve on the Pikes Peak Library District Board for 10 years from 2008-2018. Kathleen was honored to be selected as a NAIFA "4 Under 40" in 2018. She is one of the owners of Westbilt Financial Group, a comprehensive financial services firm in Colorado Springs, Colorado and currently serves as the NAIFA Colorado State President.
Taylor Sledge, Chairman of Sledge & Company Financial - and Business Development Speaker
During this panel discussion Taylor Sledge will talk about how he made Top of the Table by the time he was 30.
Since 2007, Taylor Sledge has enjoyed the ride of the financial business. He joined the business straight out of college, and after a rough patch in his first year, he squeaked into MDRT. Today, Taylor spends his time working with Entrepreneurs and self driven people, aiding them in solving problems and finding ways for them to create progress in their lives and businesses.
Moving into his 11th year as a NAIFA Member and his 11th MDRT (including 4 top of the Table qualifications and one Court of the Table Qualification) Taylor and his team of five manage clients in 27 states.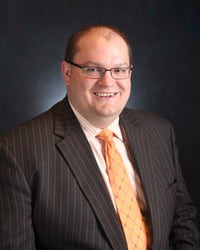 Corey Anderson, President and Founder at DI GEEK
Commonly known as the "Disability Insurance Geek", Corey Anderson helps to provide peace of mind for individuals, families, and business owners to preserve their way of life in the wake of an unfortunate event. He has presented on the topic at numerous industry meetings and is a proud member of the International Disability Insurance Society. Corey was honored with the NAIFA National Young Advisor Leader of the Year award in 2012.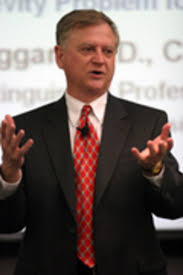 Myths about Variable Annuities, Room Asia 5
John Huggard, Expert Witness | Author | Speaker Senior Partner at Huggard Obiol & Blake, PLLC
In his workshop John Huggard will expose the myths surrounding variable annuities. Financial advisors who sell variable annuities are often faced with several myths about variable annuities. These myths, if not corrected, result in lost sales. Additionally, uncorrected myths convey false information to clients. This in turn can lead to potential litigation.
In his workshop, John will demonstrate how financial advisors can correct each of the following myths:
Variable annuities are more expensive than mutual funds and other investments.
Variable annuities are less liquid than mutual funds and other investments.
Variable annuities do not get a step-up in basis and this is a major drawback to owning variable annuities.
Variable annuities are taxed more heavily than mutual funds.
Variable annuities are poor investments for older investors.
John Huggard is a sought after expert witness in securities cases and a nationally recognized speaker on the topic of variable annuities. John is a retired university professor who taught law and finance courses at North Carolina State University for thirty-two years. He is currently the senior member of a Raleigh, North Carolina law firm that was founded in 1975. John is the author of several financial magazine articles and books. His two most recent books discuss investing with variable annuities and debunking the myths surrounding variable annuities.
2:45 pm - 3:45 pm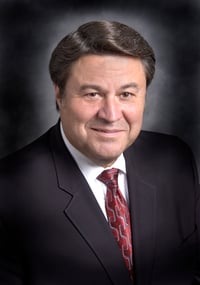 The Industry & Me: Generational Viewpoints, Room Asia 1
John Wheeler, Executive Vice President, Financial Services Professional at Mass Mutual Chicago
John Wheeler will talk about when he got into the business and when the business got into him. Crediting NAIFA for helping him become a successful advisor, John is now at the legacy point in his career and is focused on giving back more than taking in. He will share the key statements and questions he asks his clients.
As Executive Vice President of Water Tower Financial Partners, LLC, John Wheeler is a registered principal and financial advisor with MML Investors Services, LLC. (MMLIS). With an extensive background in the financial services industry dating back to 1969, John does extensive seminars, advanced joint sales work, recruiting and the development of the agency's financial planning endeavor. A well-known speaker in the financial services industry and various Bar Associations, he has been quoted in such publications as Money Magazine, Life Insurance Selling, Investment News, The National Underwriter, and The Journal of Financial Planning.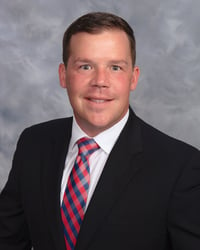 Mark Acre, President at OneSource Insurance Group
Mark Acre will talk about how he sets his business up for future success. He'll go over his performance goals such as what gets measured gets done, always begin with the end in mind, and the importance of stretching yourself past your comfort zone to reach success .
Mark Acre is President of the Ozark, Mo.-based OneSource Insurance Group, a company he launched in 2007. Mark started his own agency in 2007 where he serves clients in all lines of insurance. He is a Past President of NAIFA - Springfield, where he currently sits as the National Committeeman. Mark also is a Past President for NAIFA Missouri and is the current YAT chair in Missouri. He is also the First Vice Chair of the National APIC and a proud graduate of LILI.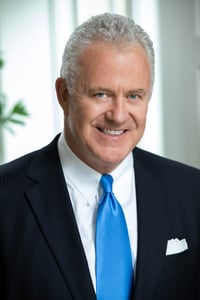 Steve Cassaday, Chairman & CEO, Cassaday & Company, Inc.
Steve Cassaday, CFP®, CFS, has been advising investors professionally since 1977. In 1993 Steve abandoned the traditional Wall Street brokerage model and founded Cassaday & Company, Inc., an independent advisory firm. Cassaday & Company, Inc. has been nationally recognized as a leading firm and has grown from $40 million in assets under management or supervision to $2.7 billion (as of June 2018) with 48 employees, assisting more than 1,900 households throughout the United States.
Steve's vision was based on simple concepts about what clients want:
Comprehensive, integrated financial advice that is proactive, objective, impartial, unbiased, and continuously applied.
Advisors who are highly trained, credentialed, and experienced.
A firm that controls its own destiny by remaining independent from any bank, brokerage firm, or insurance company where conflicts of interest exist.
Advisors who are fiduciaries.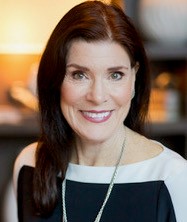 Innovation in the Extended and Long Term Care Marketplace, Asia 4
NAIFA Limited and Extended Care Planning Center
This workshop will feature sponsors of NAIFA's Limited and Extended Care Planning Center.
Dan Pierson (LegacyShield)

All-In-One Tool to Safeguard Clients Plans

Alyssa De La Cruz (Nationwide)

Integrating Care Planning with Retirement Planning

Chris Bruser (Retirement Funding Solutions, a Mutual of Omaha Company)

Funding for Insurance Care Needs

Scott Hall (OneAmerica)

Strategies for Retirement — Adding LTC to the Conversation
This session will be moderated by Carroll Golden, Executive Director of NAIFA's Limited and Extended Care Planning Center.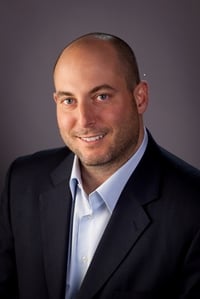 Dan Pierson, Founder & CMO at LegacyShield
Dan Pierson is a driven entrepreneur with a track record of building successful businesses. He has experience creating and selling successful businesses and continues to do so focusing on industry disruption. He is a motivated and consumer-centric leader who seeks out viable solutions that lead to thriving businesses as well as happy customers. Dan has a wealth of experience inspiring teams to reach their highest potential while mentoring them through the process. He has significant experience working with senior leadership, both domestically and abroad. In addition, he has served on several insurance distribution advisory boards and participated in an international summit discussing insurance regulatory changes.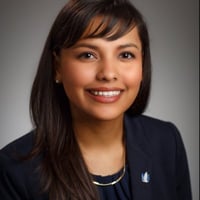 Alyssa De La Cruz, Regional CareMatters Wholesaler at Nationwide
Joining Nationwide in 2014 Alyssa De La Cruz works as a Regional CareMatters Wholesaler supporting their BGA/Brokerage relationships. Alyssa's drive and passion for adding value to an advisor's business led her to this position. Alyssa specializes in partnering with Brokerage General Agencies and serving as their expert on CareMatters and the LTC Market. With innovative ideas and solutions, we work together to bring value to their business and a client's financial plan.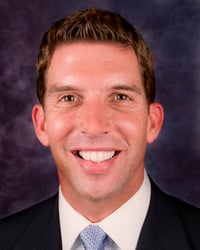 Chris Bruser, Certified Reverse Mortgage Professional/ HECM for Purchase Specialist at Retirement Funding Solutions
Chris Bruser is a Certified Reverse Mortgage Professional and one of the nation's leading educators on incorporating housing wealth in retirement income planning. Over the last 13 years he has helped more than 300 families. Devoted to honest and transparent dialog, Chris serves as a trusted resource for those advisors demanding accurate and current housing wealth solutions for their clientele.
Chris works with financial institutions that are advising those in retirement, or about to retire. These include financial planners, attorneys, accountants, and wealth managers. Chris is adept at helping these advisors slow investment portfolio depletion with the prudent use of the housing asset.
As an instructor with the Retirement Resource Center, Chris has taught hundreds of financial advisors, life insurance agents, real estate agents and institutions in sound retirement financing through the FHA-insured Home Equity Conversion Mortgage (HECM).
Chris serves on the Board of Directors of NAIFA-Tampa and is a 2019 graduate of the NAIFA Leadership in Life Institute (LILI).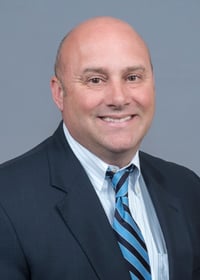 Scott Hall, Financial Services and Business Development Specialist
Scott works with financial advisors to grow the OneAmerica® Care Solutions product line. He provides training through group meetings and assists with workshops and other functions to support the growth of Care Solutions within their organization.
Scott has been in the financial services industry since 2005, representing a variety of products, such as mutual funds, separately managed accounts, institutional money management and annuities. Scott has experience working with industry leaders such as Hartford, Goldman Sachs and SEI. Traveling the Midwest, he successfully developed and expanded sales by effectively training and coaching financial professionals about investment solutions and income strategies and how to leverage solutions for their clients. Much of Scott's effectiveness as a wholesaler is directly tied to his experience sharing ideas and educating his advisors on how to position solutions to benefit a variety of investors.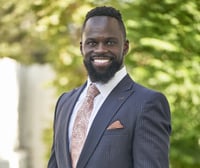 Breaking Through the White Noise by Utilizing Technology, Room Asia 5
Eszylfie Taylor, President at Taylor Insurance & Financial Services
Technology allows us to get access to information, but the advisors need a way to initiate action for the client on a relatable level. In this presentation, Eszylfie Taylor will discuss how to create authentic relationships with clients and to stand apart from 'internet information overload' by avoiding over-complication and effectively relaying value propositions.
He will talk about how he built a multi-million dollar practice by harnessing his relationships and using the Internet (social media) to his advantage, and will give tips on how your advisors can achieve the same. Eszylfie will teach advisors how to connect with clients using stories, transitioning from being a "salesperson" to a "facilitator," which will allow for more favorable outcomes with clients. They will leave with language, process, and tips they can apply to their practice.
Eszylfie Taylor is the president and founder of Taylor Insurance & Financial Services, located in the financial district of Pasadena, California, and serves as a financial advisor to individuals, business owners, and high net worth families. Over the past decade, he has been recognized as an accomplished producer in the industry, receiving the NAIFA "Agent of the Year: Los Angeles" in 2010 - 2012. Additionally, Mr. Taylor is a life and qualifying member of Million Dollar Round Table, of which he has been "Top of the Table" since 2011.
4:30 pm - 5:30 pm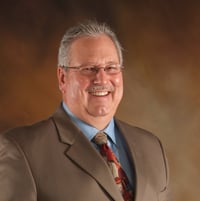 The Greatest Time Ever to Sell Cash Value Life Insurance, Room Asia 1
Van Mueller, Registered Representative and Financial Services Representative, Mass Mutual Financial Group
In his workshop, Van Mueller will share the best information he has ever shared with his NAIFA family. In this hour attendees will learn several new questions that will increase appointments. He will share several new sales presentations and ideas that will increase your sales and yes, your referrals.
If you are a multi lines agent you must attend this session. Van will show you how to increase your life and annuity sales by just asking a few questions and you will do this without hurting your book of business. This session will help you become more successful.
Van Mueller is a Registered Representative with MassMutual Financial Group. He's been an insurance agent for 46 years and is an active MDRT member. Van has qualified for Court of the Table in 1990 and Top of the Table for the last 29 years. He has served as an LUTC moderator and as President of the Milwaukee Association of Insurance and Financial Advisors. He has spoken to groups worldwide and has written articles for various publications.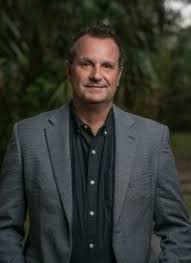 LILI 7, Room Asia 4
Scott Mann, Retired Green Beret, Warrior Storyteller, Leadership Expert, Keynote Speaker, Helping Veterans in Transition
Keynote speaker Scott Mann will be this year's LILI 7 presenter this year. Scott is a former Green Beret (U.S. Army Special Forces) and current author, speaker, and trainer. Scott teaches corporate leaders and their teams the relationship-building techniques that drive so many of his successful combat operations.
You don't have to be a LILI grad to attend this workshop.
$50 ticket gets you into LILI7 & LILI Network Reception

Accelerate Your Productivity by Infusing Technology into Your Practice, Room 5
Suzanne Carawan, Vice President, Communications & Marketing at NAIFA
Zoom is the leader in modern enterprise video communications, with an easy, reliable cloud platform for video and audio conferencing, collaboration, chat, and webinars across mobile devices, desktops, telephones, and room systems. Learn how to incorporate Zoom into your practice and stay connected wherever you go!
This panel will also feature:
Blake Gillies, John D. Richardson, Brian Haney, and Rebeccca Schulter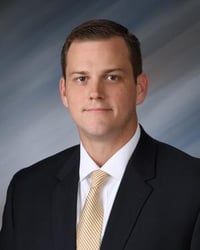 Blake Gillies, Brokerage Director, Acacia Financial Group
Blake Gillies is the Director of The DI Concierge, an affiliate of United Wealth Advisors Group, LLC. He formerly held the title of Brokerage Manager for The DI Center from 2011-2018, serving predominately the Louisiana & Mississippi markets.
John D. Richardson, Financial Representative and Partner at Boundbrook Advisors
John began his career with Boundbrook Advisors (a dba of Peachtree Planning of Tennessee in 2015), after working as a financial consultant with another financial services company for over ten years. John believes in the importance of protecting the promises he makes his clients, and for that reason, he is a very active member of NAIFA, the premier organization for financial professionals committed to the highest ethical standards in comprehensive financial planning.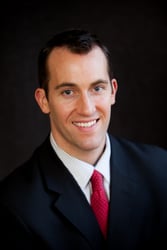 Brian Haney, Founder & Vice President of The Haney Company
Brian has been in the Financial Services Business since 2003 in the Washington, DC area. He founded The Haney Company with his father 7 years ago, to combine 2 generations of industry experience. With more than a decade of experience in Banking, Investments, Asset management, and insurance, Brian's expertise and keen insights provide organizations, businesses, and individuals with unique and innovative strategies to meet their insurance needs and financial goals. Brian recently launched his own Podcast, "That's My Financial Guy," to share valuable insights with a broader audience.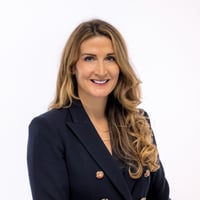 Rebecca Schulter, Financial Services Representative, UCL Financial Group, LLC
As a native Memphian, she is pleased to be back living and working in her home city. Rebecca joined UCL Financial Group in November 2014. She holds licenses in multiple states and numerous areas of insurance as well as her Series 7 and Series 66 Securities registrations.She is also proud to serve as the committee Chair for the Young Advisor's Team of the National Association of Insurance and Financial Advisors for her local chapter as well as on a national level.
Friday, September 13, 2019
1:00 pm - 2:00 pm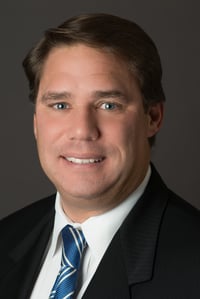 Protecting a Client's Most Valuable Asset, Their Income, Room Asia 5
Brian Martin, Investment Advisor Representative of MML Investors Services, LLC
Brian Martin's session will cover how he positions disability income protection with his clients as an important strategy in the overall financial planning process.
Brian Martin was the founding partner of Martin/Wight & Company, LLC which was established in 1994. He is an Investment Advisor Representative of MML Investors Services, LLC. Brian focuses on building financial planning strategies for his physician clients throughout the country. His firm specializes in setting up Multi-life disability programs for Physicians practices and Hospitals across the country. Along with supporting his individual client's financial needs, Brian works with private practices and hospitals on their retirement plans, benefit offerings and planning issues. His firm has over 10,000 physician clients nationwide.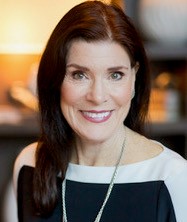 Having a Partner to Help Grow Your Sales, Room Asia 1
NAIFA Limited and Extended Care Planning Center
This workshop will feature sponsors of NAIFA's Limited & Extended Care Planning Center.
Chad Eyrich (ASH Brokerage)

Resources/Tools to Help You Be Successful/Case Study

Tom Riekse (LTCI Partners)

Consumer Behavioral Attitudes: What Strategies Do They Respond To?

Denise Gott (ACSIA Partners, LLC)
Moderator: This session will be moderated by Carroll Golden, Executive Director of NAIFA's Limited & Extended Care Planning Center.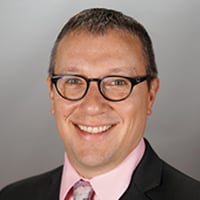 Chad Eyrich, Vice President, LTC and Linked Benefit Sales
As the VP of Long-Term Care and Linked Benefit Sales, Chad Eyrich is like an LTC maestro. He not only helps educate advisors and their clients on the importance of care planning, but he also orchestrates a smooth application process from start to finish. He travels through the United States to present educational seminars on care planning, funding options and alternatives to traditional LTC insurance.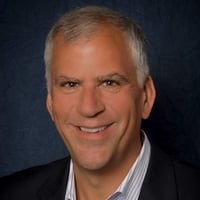 Tom Riekse, Focused on Individual and Group Long-Term Care Insurance as the Managing Director of LTCI Partners, LLC
Tom Riekse has been working in the LTCI business since 1991, with an emphasis on communicating the value of LTC planning to advisors, employers and consumers. He is the Managing Principal of LTCI Partners, a national brokerage. He has worked closely with carriers and vendors to make LTC Insurance easier to sell and enroll.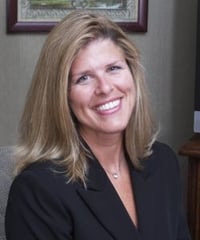 Denise Gott, CEO at ACSIA Partners, LLC
Denise Gott has 20 years of experience in long term care insurance planning and currently serves as CEO of ACSIA Partners. She began her career in LTC as an agent in the field, selling individual and multi-life LTC plans as well as operating her own brokerage agency.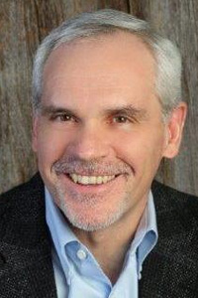 Using Home Equity and Reverse Mortgages as a Retirement Longevity Tool, Room Asia 4
Harlan Accola, National Reverse Mortgage Director, Fairway Independent Mortgage Corporation
It is clear many of your baby boomer clients are simply not prepared for a long retirement. We have hit the perfect storm with increasing life expectancy, fewer pensions, lower rates of returns and higher health and Long Term Care costs.
It will be well worth your time to listen to these specialists talk about the cutting edge research that has been done on housing wealth, baby boomers and financial planning strategies. The content is rich with real world examples and actual applications you can use the day you get back to your office. Jamie Hopkins will also discuss compliance issues from a legal perspective and why it is dangerous to ignore $7 Trillion in housing wealth while planning your client's future!
The purpose of Harlan Accola's career in the reverse mortgage industry is to enrich people's lives by changing their paradigm of traditional financial ideas and methods to a better understanding of how money really works and how it can affect our lives for the better if we control money as compared to following conventional wisdom and outdated methods.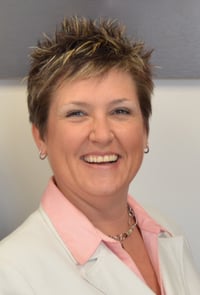 Kristin Alfheim, President, Retirement Dynamix LLC
Kristin Alfheim has been working with clients and mentoring advisors in the field of Retirement Distribution Planning for 20 years. She is the Immediate Past President of NAIFA Wisconsin and a member of Women in Insurance and Financial Services (WIFS). Kristin is also a member of the Board of Directors for the Greater Wisconsin Chapter of the Alzheimer's Association and an Advocacy Ambassador.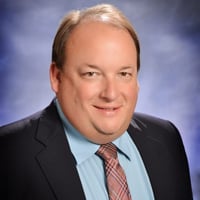 Jim Silbernagel, Founder & Host of Real Wealth Marketing for Insurance & Financial Professionals
Jim Silbernagel is an independent agent registered with Concorde Investment Services, Inc. He entered the insurance industry in 1982 followed by the financial services industry in 1986. Jim is the creator and host of Real Wealth®, an online radio program for insurance and financial professionals to educate their clients and keep in touch with them between meetings. Jim also leads Power Session LIVE, a monthly best practice and sales ideas session with top industry leaders.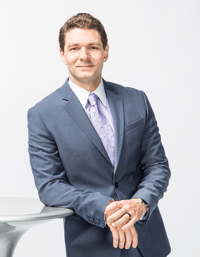 Jamie Hopkins, Director of Retirement Research at Carson Wealth
He serves as Director of Retirement Research at Carson Wealth and is a finance professor of practice at Creighton University's Heider College of Business. His most recent book, "Rewirement: Rewiring The Way You Think About Retirement," details the behavioral finance issues that hold people back from a more financially secure retirement.
2:45 pm - 3:45 pm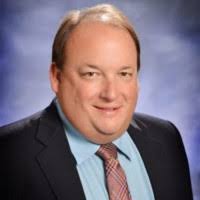 Fast and Furious Sales Ideas with the Living Legends Panel, on Power Session LIVE.. LIVE!, Room Asia 1
Host: Jim Silbernagel, Founder and Host of Real Wealth® Marketing for Insurance and Financial Professionals
Presenters: Van Mueller, John Wheeler, Marv Feldman, Scotty Brennan & Jim Silbernagel
Get sales ideas from FIVE of our industry's living legends in ONE session! This fast-paced session will feature these successful producers firing off their hottest sales ideas one after another. This will be presented LIVE from Performance + Purpose as well as online for the Power Session LIVE webinar audience nationwide. This is a must-see session!
Jim built his business in the small, rural town of Kewaskum, WI. By taking a comprehensive approach to planning and learning to apply high-level concepts to his middle class market, he quickly reached MDRT in 1995 and has been qualifying for Top of the Table since 2001. Jim is nationally known for the Power Session LIVE Advisor Webinar Series, on which he was rated 4.8 out of 5 stars by advisors across the country. Jim provides the NAIFA ClientCast® marketing program as a NAIFA Member Benefit, as well as free access for all NAIFA Members to the Power Session LIVE Advisor Webinar Series, which features sales ideas and strategies from the best and most successful advisors in the industry.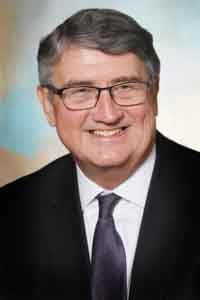 Succession Planning Workshop, Room Asia 5
Bob Brown, Moderator, Owner, UCL Financial Group and Insurance Consultant
Bob Brown has been in the financial services industry designing innovative strategies for individuals and business owners in retirement planning, succession planning, employee benefits & personal benefit planning for 43 years. He is a life and qualifying member of Million Dollar Round Table since 1980 and Court of the Table member since 2005. Bob currently is a Past President of NAIFA.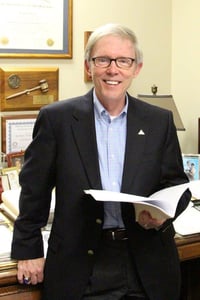 Succession Planning: Tips on Selling Your Investment Practice, Room Asia 5
Ike Trotter, Financial Advisor at Ike Trotter Agency, LLC
In this panel discussion, Ike Trotter will talk about his experience selling his investment practice to a bank. He brings experience to the table as it pertains what to do and what "not to do".
Ike S. Trotter is a credentialed financial professional in Greenville, Mississippi. Today he operates dual roles as an Investment Advisor Representative for Guaranty Financial Services as well as operating his own planning and risk management firm, Ike Trotter Agency, LLC. He holds designations through The American College with the CLU, ChFC and RICP educational certifications. He currently serves on NAIFA's Finance Committee as well as previously serving on Member Benefits and Governance. He also serves on the editorial advisory board of NAIFA's Advisor Today.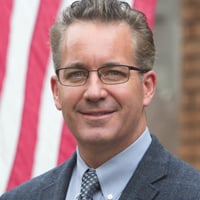 Succession Planning: Acquiring a practice is an Adoption, not an Acquisition, Room Asia 5
Adam Solano, Experienced Insurance and Financial Services Advisor Lakeside Financial Group
Come to this workshop and learn insights from an MDRT TOP advisor that has successfully incorporated 4 practices from retiring colleagues over the last 12 years.
Adam began his career in the financial services industry with Mass Mutual in February 1993, later branding his practice under Lakeside Financial Group located in Grayslake, Illinois, a northern suburb of Chicago. Adam is Immediate Past President of his local and state professional associations and a longtime member of the Million Dollar Round Table that includes Court of the Table and Top of the Table qualifications. He has written several articles for industry trade magazines and frequently speaks to his professional trade groups including a Main Platform appearance for the Million Dollar Round Table's annual meeting.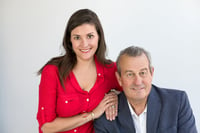 Succession Planning: Family Business, Room Asia 5
Randy Kilgore, President, Randy Kilgore & Company; Kate Kilgore Cihon, Vice President, Randy Kilgore & Company
Randy Kilgore and daughter Kate Kilgore Cihon will talk about succession planning when it involves a family business.
Randy Kilgore began his insurance career in 1971. Throughout the years Randy has served and led in many industry related organizations. As a Trustee for the National Association of Life Underwriters (now NAIFA) he was liaison to the Community Service Committee, Federal Law and Legislation Committee, Associations, and the APIC Committee. Randy is a Past President of NAIFA.
Kate joined Randy R. Kilgore & Company in 2009. She strives to help people and businesses succeed. Through a relationship-based approach, Kate designs personal financial strategies for individuals and employee benefit packages for businesses. Her mission is to develop quality relationships with clients by providing strategies designed around their goals and objectives for the future.
4:30 pm - 5:30 pm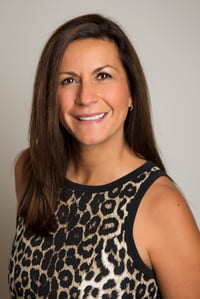 Attracting Women to the Financial Industry and the Value of Work-Life Balance, Room Asia 1
Jennifer Bacarella, Independent Financial Services Professional; Firm Development Director with SPS Family
Jennifer Bacarella, Executive Manager for Sigma Financial Corporation, Parkland Securities, LLC and Sigma Planning Corporation explores attracting women into financial services, a field that allows women to 'keep their mom game', 'work game' and 'play game' all at a high level on their list of personal and professional priorities.
In partnership with Women in Insurance and Financial Services (WIFS)
Jennifer Bacarella is an Executive Manager for the group of affiliated firms consisting of Sigma Financial Corporation, Parkland Securities, LLC, and Sigma Planning Corporation. As a member of the firms' Executive Committee, Jenny provides leadership and vision in their overall management and operations. Jenny is also Director, Firm Development, responsible for expanding and maintaining the firms' relationships with independent financial advisors. Jenny's personal interaction and attention to detail confirms for advisors that they have direct access to a member of the firms' Executive Committee. Her efforts and leadership are carried throughout the firms by the management team and staff. Jenny is a member of NAIFA, WIFS, the FPA, and the FSP.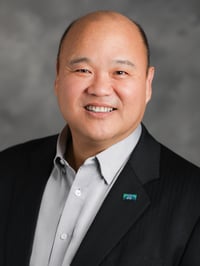 Global Financial Navigation – Understanding, Appreciating and Engaging Across Country Borders, Room Asia 4
Stephen Kagawa, CEO, The Pacific Bridge Companies
Stephen Kagawa currently serves as CEO of The Pacific Bridge Companies. He is passionately focused on global financial navigation as well as helping first generation communities migrating from Asia to successfully acclimate financially to their new-found American homes.
Consumed with his vision to understand, appreciate and engage financial advisors from the differing disciplines of insurance, investment, banking, tax and the law, he is purposefully connecting this worldwide expertise to better guide multi-national people and companies through their cross-border realities together with The Pacific Bridge Companies, an organization comprised of multiple international interdependent financial planning and wealth management related firms spanning the United States, Japan, and Hong Kong.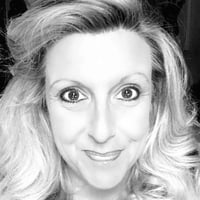 When Women Thrive, Business Thrives, Room Asia 5
Sheryl Brown, Founder of Females & Finance, Advocate, Speaker, Social Media Strategist - Senior Firm Development Associate with SPS Family
Join us for an engaged conversation about women working in financial services. We will cover areas such as recruitment needs, training resources, advancement opportunities, and initiatives within our professional communities. Bring your questions and please note - this session is for both men and women. We all grow and learn more working together!
This panel will consist of:
Sheryl Brown (Moderator) - CEO, Females and Finance
Tracey Edgar (Panelist) - Vice President, Care Solutions, OneAmerica
Renee Ann Williams (Panelist) - Financial Advisor, PennMutual & NAIFA Tennessee member
Barb Provost (Panelist) - CEO, PurseStrings
Sheryl Brown has worked in financial services in a variety of capacities over a span of almost thirty years, she has had the good fortune of being in front of so many financial services organizations who do great work. She created Females and Finance as way to not only offer support to the members-at-large of our organization, but you – the financial service organizations they work in and through.
Tracey Edgar, Vice President, Care Solutions, OneAmerica
Tracey Edgar is responsible for the strategic direction of the Care Solutions Asset Based LTC channel operating in Banks, Broker Dealers and Brokerage. She leads a team of 7 leaders, 41 External Wholesalers (Regional Marketing Directors), 1 Sr Account Manager and 5 Account Managers where her primary functions are to build relationships with our customers, improve or build operational processes, streamline systems and find opportunities for the team where they didn't exist before so they can exceed their sales goals.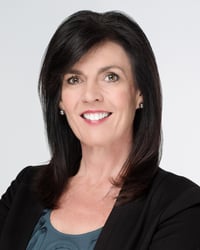 Renee Ann Williams, Financial Advisor, Penn Mutual
Renee Ann Williams has more than 24 years experience in life insurance sales and marketing. She is a qualifying member of MDRT and a multi-year Circle of Excellence qualifier with Women in Insurance & Financial Services (WIFS). Renee's insurance background includes the following areas of expertise: Retirement Planning, Impaired Risk & difficult to place cases, Advanced Sales concepts including Executive Benefits, Business Insurance, Wealth Transfer and Preservation Strategies, and Premium Financed Life Insurance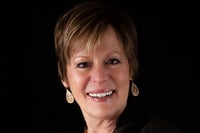 Barb Provost, CEO, PurseStrings
Barbara Provost is a pioneering entrepreneur who breaks new ground when it comes to helping people learn. Her focus is helping women learn how to become "financially fearless" and providing them trusted financial professionals through "Purse Strings Approved" education and vetting pursestrings.co. Purse Strings provides the financial industry an educated consumer who is ready to engage and are eager to work with trusted advisors.
Thank you to our member volunteers who are introducing the breakout session speakers!
Matt Tassey, Rebecca Schulter, Carol Chiarito, Guy Stubbs, Bryon Holz, Brian Heckert, Lisa Skinner, Drew Dewitt, John D. Richardson, William Barber, Stephanie Rivas, Becky Brothers, Win Havir